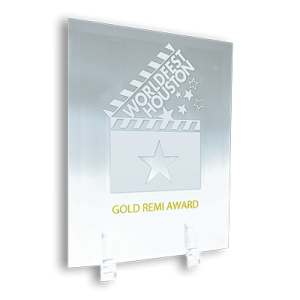 The WorldFest- Houston International Film Festival has announced that it has begun accepting entries for 2021 as of August 15th, 2020.
The entry period for 2021 Worldfest-Houston continues through January 31, 2021, so if your film is not quite ready, there are a few months left to enter.
The deadlines are posted on the worldfest.org web site along with an entry form at https://worldfest.org/submit-via-our-website/.  A recap of the deadlines as posted on the 54th annual WorldFest site includes:
Entry Period Began August 15th, 2020
The EarlyBird Entry Deadline is November 15th, 2020
Main Entry Deadline is December 15th, 2020
The online entry deadlines as described in the entry form are: "These are 'Postmark by Deadlines'. If you enter Online by the January 15th Late/Final Deadline and we receive the physical entry by January 31st, your entry will still be reviewed by our judges.
Due to popular demand, we have extended the Final Brick Wall Deadline to January 31st, online!"
The History of the Houston Film Festival
Producer-Director Hunter Todd founded the WorldFest-Houston Film Festival in 1968 as the International Film Society.
The festival continues to take place in April, as it has since its founding. The 2021 Worldfest is the 54th consecutive annual film festival that is billed as being "fiercely independent".
Unlike other major film festivals, WorldFest bestows awards to 10 major categories of film. The WorldFest Awards are called the Remi.
Previous notables who have a Remi Award include Ang Lee, David Winning, John Lee Hancock, Randal Kleiser along Hollywood icon Steven Speilberg.
Worldfest awards the Remi in 10 major film and video categories as well as 200+ sub-categories, which attests to how it caters to the independent film and video maker.
The ten distinctive categories to which independent film and video makers can submit their work to at the 54th Annual WorldFest-Houston include:
Independent Shorts
Independent Experimental Films & Videos
Independent Theatrical Features
Independent Study Films & Videos
Television and Cable Production
TV Commercials / Public Service Announcements
Film & Video Production
Screenplays
Music Videos
New Media (including websites and 3D productions)
Along with offering a depth of categories for every independent film and video maker, WorldFest-Houston highlights categories that include producers, screenwriters as well as web site and 3D Productions.
Although WorldFest features one of the most extensive lists of categories and sub-categories the public attending WorldFest-Houston view less than 50 films on 3 primary screens over a 10-day period.
The founder J. Hunter Todd and the festival board want the audience to view as many entries as possible which can not happen when a festival screens hundreds of films.
WorldFest Houston typically receives approximately 500 entries which the judges whittle down to less than 10% to be entered for the various Remi Awards.
The limited number of final films in competition for the Remi Award as well as the number of them issued in each category almost guarantees that each final entrant will be recognized in some way.
This makes WorldFest-Houston one of the friendliest, attainable as well as rewarding experiences for the independent film and video maker.
The Remi Awards
Each category entrant at the WorldFest-Houston Film Festival has the chance to win a Grand Remi. The Remi Awards earned in each of the categories include The Grand Remi, which is awarded to the Top Winner in each category.
After the Grand Remi is awarded the sub-categories receive recognition with the following Remi Awards:
Platinum Remi
Gold Remi
Silver Remi
Special Jury Award
The number of awards combined with an audience able to view many of the entries over a ten-day period is a testament to the foundational principles of WorldFest-Houston.
The goal of the festival is to highlight the truly independent film, video, and media maker.
WorldFest-Houston states that its mission is, "to recognize and honor outstanding creative excellence in film, to validate brilliant abilities, to promote cultural tourism for Houston, to educate young people in the cinematic arts, to develop film production in the region and to add to the rich cultural fabric of the city of Houston. "
Adding New Media to their list of categories WorldFest is leading the way in recognizing the future of independent productions.
Along with its extended entry period and number of awards, the 54th WorldFest-Houston is a great opportunity for film, video, and media makers to receive accolades for their work.
For the independent film, video, and media to add, "Recipient of the Remi Award" to their credits will go far in furthering their opportunities within the highly competitive industry.
Depending on the time of entry, the entry fee is affordable, the entry time frame generous and the possible rewards immeasurable.
Every Independent Film Maker who has been spending the strange days of 2020 putting the finishing touches on a project should consider entering the 2021 WorldFest-Houston.
Ways to Enter WorldFest-Houston
WorldFest-Houston offers a liberal entry process coupled with an affordable fee. It is an ideal film festival for not only independent film and video makers to enter, but it also offers opportunities for scriptwriters, producers, and those engaged in new media ventures.
You can enter WorldFest-Houston directly with their online entry form at https://worldfest.org/submit-via-our-website/ or through the entry submission sites FilmFreeway.com & FestHome.com. WorldFest-Houston is dedicated to independent film and video makers.
Hunter Todd, the Chairman, and Founding Director have posted an article, "HOW TO MAKE AWARD-WINNING FILMS & VIDEOS" on the WorldFest-Houston website aimed directly at first-time entrants.
This advice from a winner of more than 115 international awards as Producer, Director, and/or Cinematographer of over 300 films is an invaluable read for independent film, video, and media producers as well as anyone involved in these productions.
The 54th WorldFest-Houston International Film Festival is scheduled to be held April 16-21, 2021. Get your Entry in before the hard deadline of January 15, 2021.
Written by Daniel Dachille